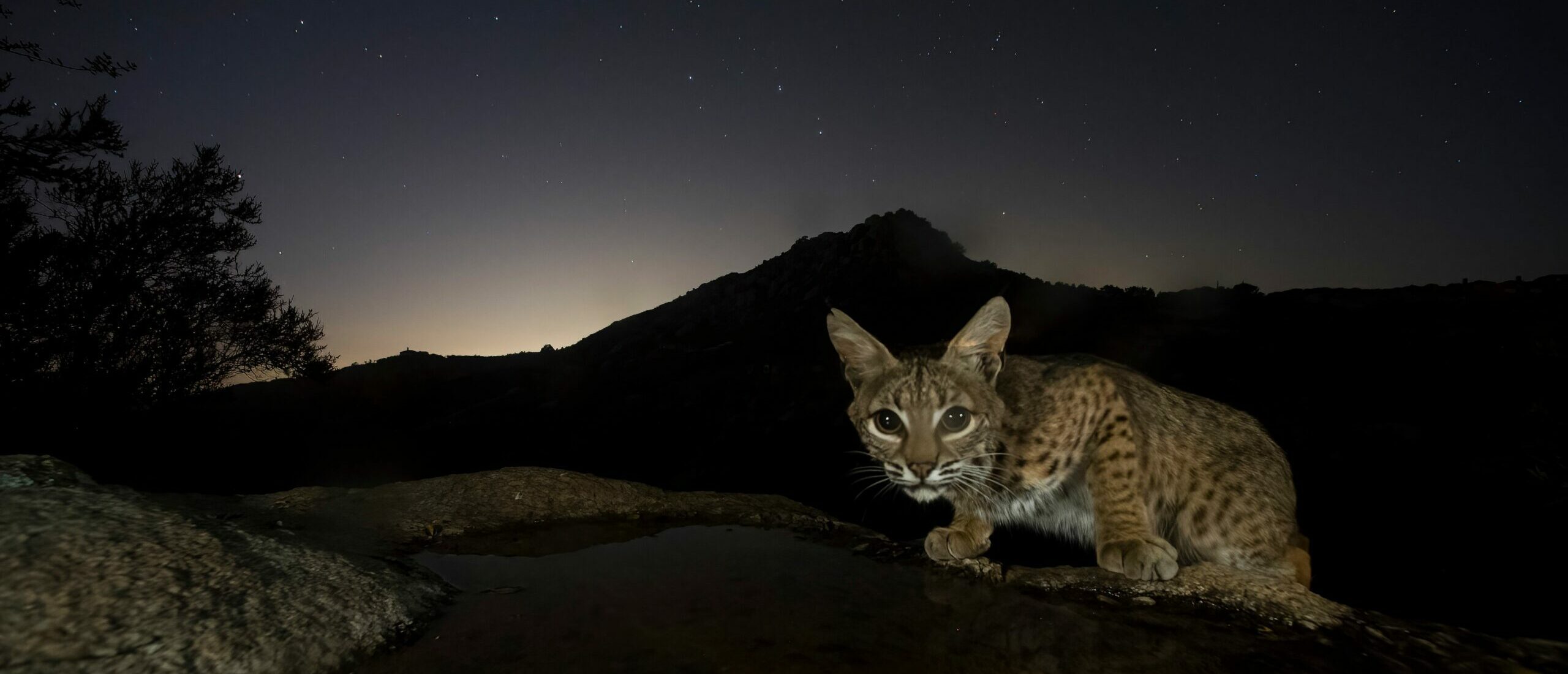 Slinking through your neighborhood. Darting across the highway. Fluttering along your favorite hiking trail. Wildlife is all around, even when we don't see it. The Nat offers visitors a rare peek into the secret lives of wild animals in its newest exhibition. Caught on Camera: Wildlife When No One's Watching opens November 18, 2022, in the Museum's top- floor photography gallery. The show features remarkable images of southern California wildlife "caught" on film with the help of camera traps set up by scientists, photographers, and other curious people.
Camera traps are not traps at all, but devices that use motion- or heat-detecting sensors to snap photos as animals run, jump, or fly by—not unlike a hidden camera on a roller coaster. The photos provide a rare glimpse into unseen activities of local wildlife and clues that help us protect them. "Caught on Camera is intriguing and visually stunning, but it also conveys how camera traps can play a role in conservation," says Justin Canty, vice president of education and engagement at The Nat. "We hope visitors will be inspired to participate in conservation in their own way, whether it's through sharing their own observations or simply getting to know the local wildlife we share our environment with."
The exhibition is displayed on several walls of the museum's top-level mezzanine. Visitors will see squirrels mid-leap, bobcats in backyards, and native species they may have never heard of (what's a
ringtail, anyway?). The photos were taken by researchers from the Nat and others working to study and conserve our regional biodiversity, as well as community scientists. A flat-screen monitor features a rotating gallery of camera trap photos submitted from folks around San Diego County.