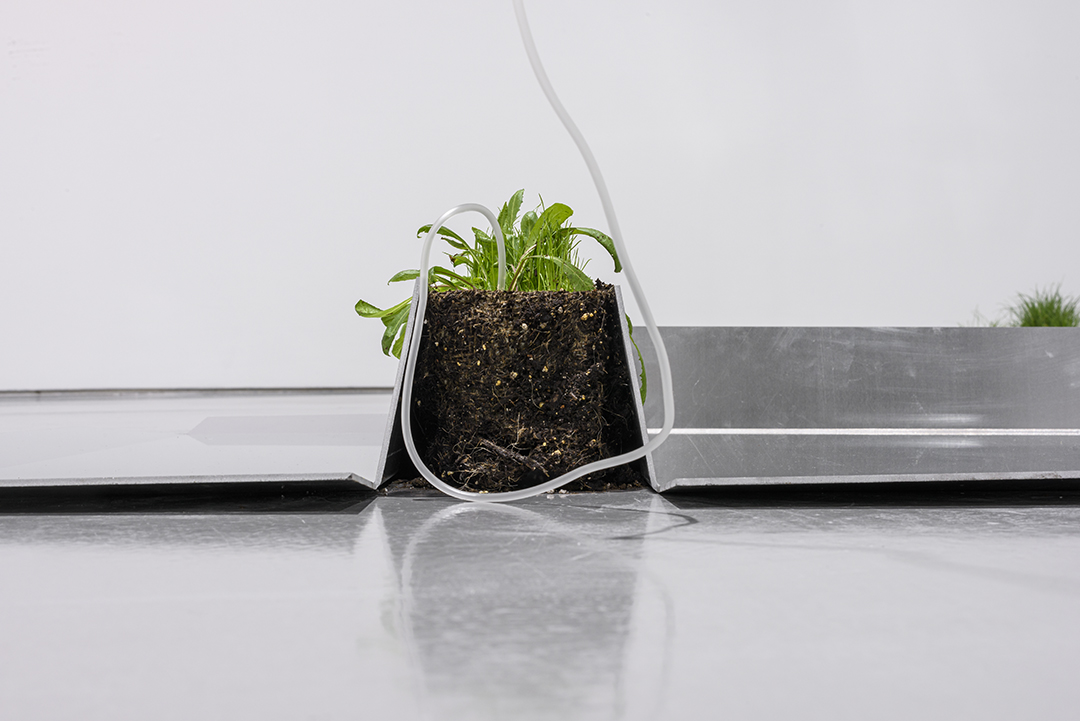 ICA San Diego presents an exhibition of sculptural works and ink drawings by multimedia artist Sreshta Rit Premnath.
Exploring the translation between humans and plants, Sreshta Rit Premnath (b. Bangalore, India, 1979, based in Brooklyn, NY) presents amorphous plaster sculptures, metal fencing, and plants that cohabitate within the gallery.
He investigates shared spaces of growth and care, such as community gardens or nurseries, and how they can be embedded within the otherwise dehumanizing spaces of collective discipline and confinement, such as detention centers or refugee camps. His show Grave/Grove draws parallels between horticulture and social systems, where "weeds", or that which is considered undesirable, are removed or suppressed.
Sreshta Rit Premnath: Grave/Grove is co-curated by Amara Antilla, CAC Senior Curator and Natalie Bell, MIT List Curator. It is co-organized by the Contemporary Arts Center, Cincinnati and the MIT List Visual Arts Center, Cambridge. The Presentation at Institute of Contemporary Art San Diego is coordinated by Guusje Sanders, Associate Curator.