Getting to the Park
Walk, bike, drive or ride: there are plenty
of ways to get to Balboa Park.
Drive
Southbound from I-5
Take the 10th Avenue Exit off I-5. Turn left on "A" Street and left again on Park Blvd. Follow the signs to Balboa Park.
Northbound from I-5
Take the Pershing Drive/B Street exit off I-5 to Pershing Drive. Take Pershing and then turn left on Florida Drive. Turn left on Zoo Place to Park Blvd. Left on Park Blvd.
Southbound from Hwy 163
Take the Park Blvd. exit off Hwy 163. Turn left on Park Blvd. Follow the signs to Balboa Park.
Parking
While there are several parking lots that service Balboa Park, driving and parking can be difficult during peak times or for major events. Be sure to consult our Traffic Alerts page prior to your visit.
For up-to-the-minute freeway driving times, transit routes, and ridesharing information, consult the 511 services for the San Diego area. This is a free telephone (dial 511) and web-based program.
Ride Share & Taxi
Ubers, Lyfts, and Taxis are a great way to get to and from the park. Have the driver drop you off or pick you up at the central traffic circle by the Pan American Plaza.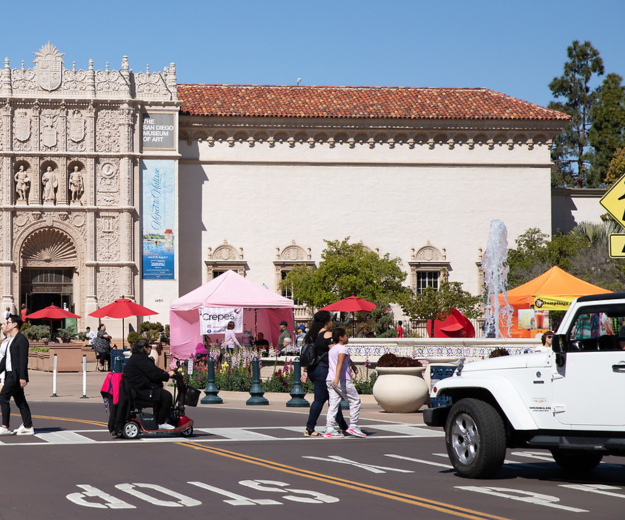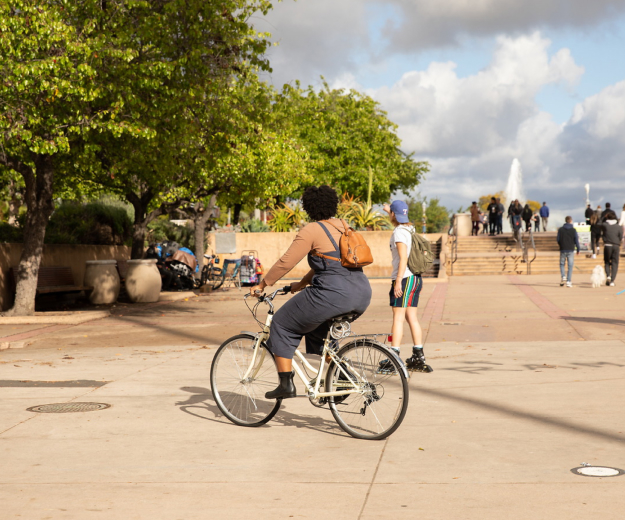 Bike
You can lock up your bike at one of the many bike racks throughout the Park. There are usually dockless rental bikes and scooters available, too.
Walk
The Park is located near Downtown and is within walking distance of such popular neighborhoods as including South Park, North Park, Hillcrest, Little Italy, Downtown, Gaslamp District, East Village, Banker's Hill, and University Heights.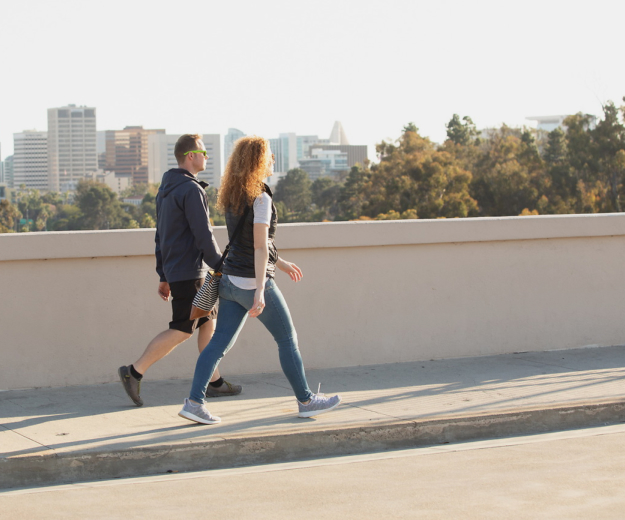 Print out a handy map of the bus and trolley systems servicing Downtown, the San Diego International Airport, and Balboa Park.
Review the times for routes Route 120 (Fashion Valley), Route 7 (City College), and Rapid 215, which are the main bus routes through Balboa Park.
Download PRONTO, the free mobile ticketing app for an easy payment experience. Earn-as-you-go to get the best fare, every time! Load money into your PRONTO account or onto your card, then scan or tap with each trip you make to earn a Day or Month Pass as you ride. (COASTER excluded – will still require upfront payment for Day and Month Passes.). One-way fares on PRONTO will be valid for unlimited transfers within two hours of activation.
Youth 18 and under ride free with the Youth Opportunity Pass.
For information and custom transportation routes to Balboa Park, visit the MTS Website or dial (619) 233-3004. You'll be given the option of selecting transit routes that are: the fastest; have the fewest transfers; or have the least amount of walking.